Shopping Basket
Your Basket is Empty
There was an error with PayPal
Click here to try again
Thank you for your business!
You should receive an order confirmation from Paypal shortly.
Exit Shopping Basket
Providing Montauk Residents a Means to Speak and Act as One!
| | |
| --- | --- |
| Posted by joan on 12 December, 2015 at 13:00 | |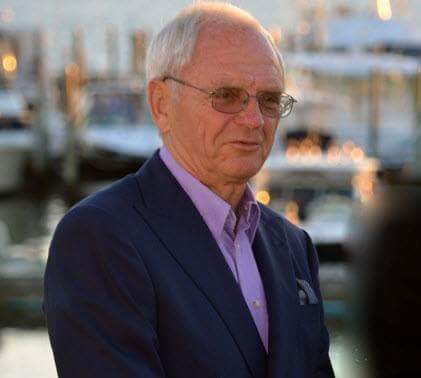 To the Editor,
As we all know, Montauk has been plagued by a number of civic outrages such as public drunkenness, disgracefully bad behavior, late night crime and a generally "wild party" attitude which has been foisted on our community by a small number of businesses and individuals.
Over the past several months, the citizen's action group, MONTAUK UNITED, has reached out to communities across the nation who have experienced similar problems, in an effort to learn and hopefully benefit from their experiences as to how they coped with the above issues, and the degree of success or failure in their efforts. MONTAUK UNITED also called upon a number of law enforcement MONTAUK UNITED members who have specific and practical professional experience dealing with these problems.
While the geographic and demographic statistics varied between the participating municipalities, there were definite parallels to the problems faced and the manner in which they were confronted. The specific social problems facing the municipalities were the same, as was the surprisingly main, number one reason. Simply stated, the primary reason was a generally carnival type anything-goes-attitude created by a radically overcrowded situation. Simply put, too many people in too small an area. Even more significant was the unanimous opinion of both the municipalities affected and the queried law enforcement executives in regard to the root cause of this overcrowding situation. That number one cause, the unanimously agreed upon major instigating problem, was the ABUNDANCE OF ILLEGAL SHORT TERM HOUSING. All participating municipalities and all experienced law enforcement executives agreed upon one point: control the illegal housing and you begin to correct the problem.
It is more than obvious that illegal housing is out of control in Montauk. It is also obvious that all of Montauk's other similar problems correlate closely with this illegal activity. Trains and buses are loaded with literally thousands of people coming and going on summer weekends, and it is also a pretty good bet they aren't all staying with Mom and Dad. Where are they staying? How do they get around town? How do they come and go from late night activities? This situation exists, it is growing, and it is not going to go away.
The Town Board has created legislation to effectively deal with illegal short term housing. It is the first significant step in returning Montauk back into the town it once was. The opponents of the legislation may have a number of valid points but, far more importantly, is the fact that if illegal housing is not corrected it will eventually plague not only Montauk but the entire Town of East Hampton. The proposed legislation is for the greater good of all its citizens and must take precedence over any one particular sub interest group. If you believe in Montauk, if you believe in the entire East Hampton community, if you truly want to see change for the better, if you care the least bit about the future of our community, you must help support this legislation. No other objective is either necessary for its passing or needed for your support. The passing of this legislation will be a victory for Montauk, and for all the people who are sick and tired of the illegal actions of a few who knowingly through greed, indifference, and contempt have created this very issue which is plaguing our town and, if left unabated, will only grow.
The Town Board is responding to Montauk's demand for help. They are attempting to do what they promised at the Montauk Fire House meeting last July 14th. Help them accomplish this through emailing or phoning in your support for the rental registry. Email or phone Supervisor Cantwell: WE SUPPORT THE TOWN RENTAL REGISTRY.
[email protected] or call 631-324-4140.
Tom Bogdan
MONTAUK UNITED
Categories: Letters to the Editor
/