Shopping Basket
Your Basket is Empty
There was an error with PayPal
Click here to try again
Thank you for your business!
You should receive an order confirmation from Paypal shortly.
Exit Shopping Basket
Providing Montauk Residents a Means to Speak and Act as One!
| | |
| --- | --- |
| Posted by joan on 10 August, 2015 at 20:05 | |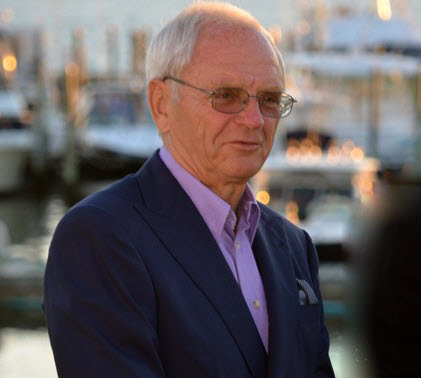 Edgemere Congestion
Montauk
August 10, 2015
To the Editor,
At the Aug. 6 town meeting, the East Hampton Town Board took a major step forward in coming to grips with one of Montauk's largest public safety issues by unanimously agreeing to end parking on key areas of Edgemere Avenue. The board deserves great credit in recognizing and responding to a problem that has existed since the Surf Lodge, a local bar located on Edgemere, first opened for business.
A second, and equally dangerous, Surf Lodge problem was also discussed. As each summer evening advances, huge traffic jams occur at the club's entrance, caused by dozens of cabs picking and dropping off customers. These jams more than frequently spread across the entire width of Edgemere, with double and sometimes triple-standing creating a huge automotive entanglement. Added to this pandemonium are Surf Lodge employees illegally directing traffic, dozens of unlawful cabbie U-turns, patrons walking to and from their cars, and the regular flow of private automobiles waiting to move through the mayhem. The time of night, the glare of lights, and the average sobriety of those involved make for an incredibly intense, almost surreal recipe for disaster.
There also exists a much more serious situation that has the potential to harm anyone, anywhere in Montauk. During the public forum, the chairman of the Montauk Fire Commissioners, two Montauk fire chiefs, and a Montauk emergency medical technician rose to speak. Each individual, in his own way, eloquently spoke of the nightly Surf Lodge traffic nightmare and the inability of called-upon fire, rescue, and emergency apparatus to negotiate the above described, intense, non-responding human and automotive traffic at the club's entrance. These men, all long-term serving volunteers, were not talking about inconvenience or irritation but the very serious danger of loss of lives and property, Montauk lives and property. Perhaps one day your life and property.
The four men pleaded for immediate relief and a permanent correction to this constantly repeated danger. The E.M.T. concluded with a tale of a recent emergency call concerning a 1-year-old child, and the E.M.T.'s loss of valuable time in the inability to pass through the Surf Lodge congestion.
The town board recognized and acknowledged the dangerous existence of the problem and the fact that the proposed no-parking legislation, while a major advance, did little to correct the above. The supervisor then read a recent analysis of the problem by the East Hampton Town police chief, which recognized the extent of danger and the extreme difficulty in formulating a workable, effective solution. The report next stated the problem itself could be adequately solved if the Surf Lodge would employ its own private property, an adjacent courtyard, as a pickup/drop-off center for cabs, thus moving the automotive and human mayhem from Edgemere to the private and safer realm of the business's courtyard. The proposal represented a swift, safe, effective, and equitable solution.
The chief's report then stated, "Surf Lodge management categorically refused to entertain any and all total or partial action that would physically impose on any portion of their private property."
What we have here is a business that solely and individually created one of the most dangerous traffic situations in Montauk, a situation that has the potential to disastrously affect anyone, anywhere in Montauk, a business that has the means to quickly and effectively solve the problem but absolutely refuses to do so, a business that has immensely benefited from its physical location in Montauk but rejects any concept of cause, guilt, or responsibility of action. A business that has refused in any and every way to consider issues other than profit, thereby forcing the community to commit time, dollars, and effort in hopefully rectifying the mess that the business itself has created. A business that through its inaction and refusal of civic responsibility will continue to have Montauk suffer and be plagued by a problem that someday, no doubt, will prove disastrous.
Perhaps some may think the above conclusion is unfair, or the concepts of profit and private property by far trump those of civic responsibility and public good. To those I say: Tell that story to the parents of the 1-year-old.
Each of Montauk United's 400-plus members reaches out to Surf Lodge owners and management to please reconsider your stated position, your responsibility and your obligation as a member of the Montauk community. Whatever, if any, profits forsaken will be more than multiplied by the goodwill and thanks of a grateful community.
TOM BOGDAN
Montauk United
Categories: Letters to the Editor
/