Shopping Basket
Your Basket is Empty
There was an error with PayPal
Click here to try again
Thank you for your business!
You should receive an order confirmation from Paypal shortly.
Exit Shopping Basket
Providing Montauk Residents a Means to Speak and Act as One!
| | |
| --- | --- |
| Posted by joan on 31 October, 2015 at 14:40 | |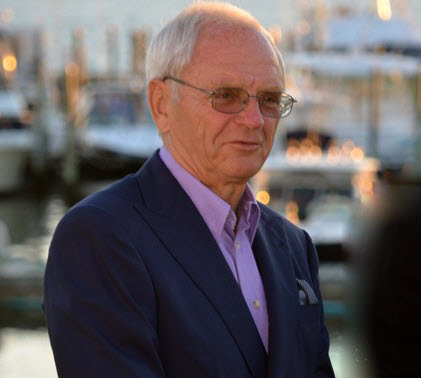 Tom Bogdan
The October Concerned Citizens of Montauk's "Meet the Candidates Debate", produced interesting and definitive remarks by all candidates, but in regard to the mission of Montauk United, especially so by the current Supervisor L. Cantwell. When asked what was the most important Montauk issue (what was at the top of the list of his Montauk "to fix" objectives if re-elected) the Supervisor's choice was late night mayhem, noise and bad behavior. This is not only admirable but in direct support of the most important objectives of MONTAUK UNITED. As such, we wish him well in the coming election.
The Supervisor's thoughts and comments on another important issue were less clear. The question concerned the possible and potential negative repercussions to Montauk if the Town of East Hampton wins its current legal battle concerning East Hampton airport limitations on "noisy aircraft (a term defining unacceptable noise levels usually created, but not limited to, rotary wing aircraft: ie. Commuter helicopters). If the town is victorious there is a serious possibility that Montauk airport may become a major alternate site employed by this type of air craft. If this does occur, the Supervisor was queried, what actions would be taken by the Town Board to protect Montauk from the more than 4,000 helicopter landings logged into E.H. airport this past season. Many Montauk citizens believe this to be a highly likely scenario thereby causing incredible long term harm to our social, environmental and economic wellbeing. The reasoning goes that if the Town of East Hampton is victorious in its court battle these flights are not just going to go away. They will seek out and use other alternate local airports such as West Hampton, South Hampton and Montauk. There is an excellent argument the Montauk airport would be, by far, the preferred choice due to its proximity to East Hampton coupled with Montauk to East Hampton highway transit being against prevailing summer time traffic. There also are substantial rumors the helicopter companies are already designing fly/limo. Montauk packages in which reserved private ground transportation would be available at the Montauk airport in order to continue customer travel plans to and from their East Hampton final destination.
The Supervisor's reply to the question was that, if indeed, the litigation was successful, and he believes it will be, the Town Board would closely watch the situation and if the above projected Montauk problems did occur they would move rapidly to correct the situation. He also replied that this past summer's statistics on air craft landings in Montauk did not support any such theories of increased traffic at the Montauk airport.
The problem with this statement, of course, is the statistics do not reflect the above all important legal issue which is currently being litigated and has the power and potential to change the entire Montauk airport usage situation.
However, the Supervisor's remarks were all well and good, and it is apparent that he and the Board are, more or less, serious and sincere in their concern for Montauk. But the real question, the question that was neither addressed or even recognized was WHAT REALLY CAN BE DONE TO CORRECT THE PROBLEM IF IT INDEED OCCURS? Does a viable solution even exist? Even with the best of intentions, what can the Town Board effectively do to correct the enormous potential damage to Montauk. Montauk airport is a privately held corporation and not beholden to any form of E.H. Town administrative influence. The Montauk airport has also accepted F.A.A. (Federal Aviation Administration) funding and is obliged to follow "open sky" directives favoring this "noisy " aircraft category. Any type of share-the-burden-negotiation between Montauk and East Hampton airports is more than unlikely since the East Hampton citizen groups who have spent years attempting to rid themselves of their local issue makes compromise politically impossible.
Keep this in mind. Records show there are only approximately 600 E.H. Town residents who account for all the complaints sent to the Town Board regarding noise at the East Hampton airport. This number represents less than 3% of the entire East Hampton Town population. If the Town Board litigation is successful and Montauk airport does become the favored alternate route, the helicopters are likely to follow three flight patterns. The aircraft will approach Montauk along the ocean coast route, the Fort Pond transit or the Block Island Sound/Gin Beach route. These flight patterns (up to 4000 a summer) have the potential of negatively affecting almost 100% of the local Montauk population of 3500 citizens and untold thousands of vacationing summer residents and guests. Thousands of people suffering an unsolvable and intolerable problem inherited from less than 3% of the East Hampton Town population.
Remember this. The following are the essential factors which enabled East Hampton to move forward on their anti -helicopter campaign:
1: Town ownership of the airport facility.
2: Severance from F.A.A. influence through culmination of all existing contracts.
3: A highly dedicated, organized and well-funded citizen action group.
4: Local political acknowledgment and enthusiastic support by the Town Board.
5. A multimillion dollar law suit.
If the helicopters do come to Montauk. If we are indeed faced with this inherited East Hampton problem, which of the above factors do you believe the citizens of Montauk will be able to employ as a defense? The time to face this issue is now, before an impossible, unsolvable situation presents itself and Montauk finds itself, notwithstanding all the kind and concerned political wishes and good intentions in the world, the victim.
MONTAUK UNITED strongly invites comments, statements and ideas on the above.
At the November Montauk Citizen's Advisory meeting, MONTAUK UNITED will review suggestions and ideas obtained through computer communication with similar cities and towns in regard to a 2016 Town zero tolerance plan to combat undesirable public conduct. The information also includes specific and detailed information from two MONTAUK UNITED volunteers with extensive law enforcement experience in city and county law enforcement. The data will be presented both at the CAC and the November Town Board meeting as a recommendation for 2016 deployment. Details will be published in the November MONTAUK UNITED newsletter.
MONTAUK UNITED has applied, under the FREEDOM OF INFORMATION Act, for a complete list of all property owners within the hamlet of Montauk. The list will be employed to reach out to over 5,400 Montauk property owners in the form of a comprehensive questionnaire dealing with Montauk quality- of- life and socially important issues. The purpose of the program is to have, for the first time in Montauk history, a source of public information dealing with the popularity, acceptance or rejection of important and relevant Montauk social issues that are supported by factual statistical data. The questionnaire will be professionally designed with both specific and opened ended questions. Both the CAC, the Town Board and other organizations will be invited to participate in terms of specific queries relating to their areas of interest. An April/May 2016 mailing is planned.
Volunteers to help in the mailing are eagerly sought.
This report is a first in a series of communications to MONTAUK UNITED members on present and up-coming projects fulfilling the goals and objectives of our organization. We enthusiastically invite any and all comment, in-put and ideas from MONTAUK UNITED members on any subject of interest.
Categories: Member Reports
/